Detective Annie Avants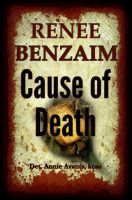 Cause of Death
A Serial Killer. Black widow spiders. A race to catch the perp before he strikes again. Meet Robbery/Homicide Detective Annie Avants and her partner, Detective Tom Weston of the Kern County Sheriff's Office in Bakersfield, CA. Cause of Death is a spine-chilling thriller that keeps you guessing right up to the last minute - and makes you wonder about the "normal" people in YOUR daily life.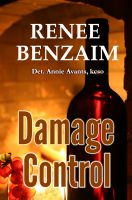 Damage Control
Detectives Annie Avants and Tom Weston tackle one of the most perplexing murder mysteries since they became partners. The crime victim is a well-respected attorney. He has gone missing and the only criminal evidence is his car with blood on the passenger seat.. Before they can understand the criminal mind of the killer, another person goes missing! Is a serial killer stalking Bakersfield?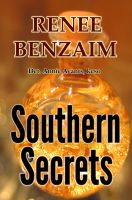 Southern Secrets
Deep in the Ouachita forests of Arkansas, Zachary Avants finds 3 journals written by his great grandfather that gives sensitive information on a secret society active during the Civil War - the Knights of the Golden Circle. Unfortunately for Zack, and his cousin Det.Annie Avants in California, the KGC & FBI would do anything to recover these journals. Even murder and kidnapping.