Etsy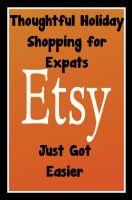 Thoughtful Holiday Shopping for Expats Just Got Easier
Just because you've moved overseas doesn't mean you don't face the holidays back home. In fact, you now probably have two sets of holidays. Despite the urge to just forget those birthdays, anniversaries, weddings and showers back home, you know they must be recognized. With the onset of Etsy, a unique source of handmade gifts worldwide, shopping from a distance just became a whole lot easier!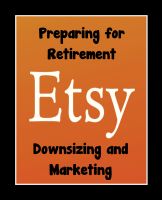 Preparing for Retirement: Downsizing and Marketing
Downsizing is an art that requires emotional courage, intelligent organizing, and strategic thinking. But, most of all, it requires necessity. We reach a point in life where we come face to face with a desire to retire. With the right approach, the necessity to downsize can be profitable before and after retirement.