Adventures of Powerhouse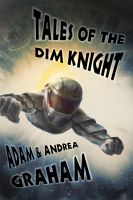 Tales of the Dim Knight
Mild-mannered janitor and superhero fanboy Dave Johnson gets all his wishes at once when an alien symbiot gives him supernatural powers. But what's he to do with them? Follow his laugh-a-minute progress as he fights crime and corruption while trying to keep his family together and avoid being sued for copyright infringement. "A light-hearted escape with a thoughtful twist." Jill Williamson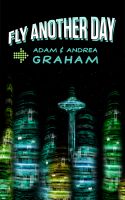 Fly Another Day
A year ago, Dave Johnson flew high as the super-powered crime fighter Powerhouse but lost his powers. Now, a new menace has emerged, leading Dave to gain his powers and once again confront evil as Powerhouse. In this book of new adventures, Dave battles kidnappers, robbers, and even a gang of rampaging robotic lawyers. Get ready for more laughs and more adventure with Seattle's favorite hero.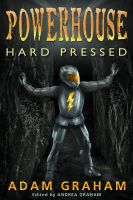 Powerhouse Hard Pressed
Dave Johnson's dreams have come true. He's taken Seattle by storm as Powerhouse, a metal-clad crime fighter, but Mitch "the Pharaoh" Farrow wants to turn Dave's dream into a nightmare. Mitch's job is to spread cynicism ahead of an interdimensional alien invasion. With the help of new allies and old friends, Powerhouse strives to protect his family from the forces of cynicism.