The Anchorage Series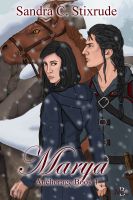 Marya: Anchorage Book 1
Marya—the scholarly priestess-healer. Her integrity and quick intelligence have singled her out for a dangerous task. Roke—Knight Captain of the Tersha. His quiet demeanor hides deadly secrets. He disturbs her peace of mind. She disrupts his life, divides his loyalties and his heart.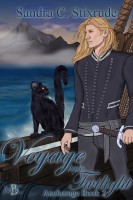 Voyage into Twilight: Anchorage Book 2
Commander Romenel Devar fears nothing--except sleep. Something creeps out of his nightmares and tries to drain the life from him. His search for help will lead him to strange lands, voices from a distant past, and answers he doesn't want.