Perseverance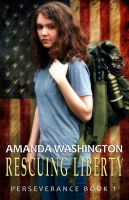 Rescuing Liberty: Perseverance Book 1
Formed for the sake of a child, a precarious alliance struggles to find light in a dark world, and hope where none exists. If they fail more than their freedom will be lost.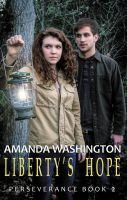 Liberty's Hope: Perseverance Book 2
Connor Dunstan and Liberty Collins must charge into enemy territory. Will their newly-formed trust in each other survive the trials they must face to succeed? Or, will personal tragedy and their feelings for one another derail their objective?