Hevun's Child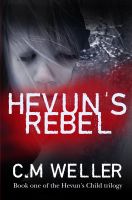 Hevun's Rebel
Sahra was on the opposite side of the station to Ore Processing when it blew up. She already had enough troubles with an overcrowded home, never enough food, the constant threat of death… and the whole being a slave thing. The humans need a saviour, rebels keep exploding the wrong places, and she needs a better source of income to feed her family. She's humanity's best hope. Hevun help them all.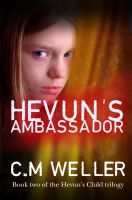 Hevun's Ambassador
The Majestrix is right to preen. A thorn in her side is missing, presumed dead and the Rebellion is left destitute. Will a coded message from a hidden space station prove to be her undoing? Hevun only knows.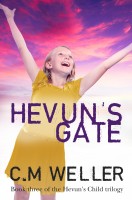 Hevun's Gate
Sahra Johnston started as the lowest class of slave. Then she accidentally joined a rebellion, gave her new allies some nefarious ideas, turned five systems on their heads and faced down people who could literally eat her alive. Now she's toe-to-toe against the united forces of the Galactic Alliance. Hevun help THEM.