The Rookery Rogues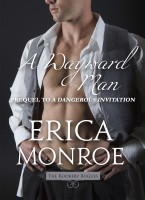 A Wayward Man: A Prequel to A Dangerous Invitation
With each passing day, Daniel O'Reilly's life spins more out of control, until one night he's wrongfully arrested for a murder he didn't commit. Escaping certain execution means leaving the only woman he's ever loved, Kate Morgan. A 15,000 word cliffhanger prequel to A Dangerous Invitation.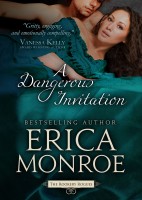 A Dangerous Invitation
Torn from her life of privilege by her father's death, Kate Morgan is now a fence for stolen goods in the rookeries. The last man she expects to see again is Daniel O'Reilly, who swore he loved her but instead fled amidst accusations of murder. One drunken night cost Daniel everything. To win back the life he had, he must prove he's innocent of murder and convince Kate to forgive his many sins.