Summer Chronicles
Phantom Universe
Sold into slavery to pirates, Summer learns to survive the rough seas of subterfuge and thieves through silence. When the boat she's lived on most of her life is destroyed, Summer is washed up on the shore of a new world, a phantom universe full of the bizarre and extraordinary. When death looms, will Summer finally call out? Or will all be lost in the fathomless depth of silence?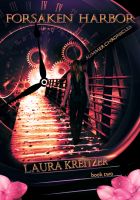 Forsaken Harbor
The Secret Clock Society has infiltrated every aspect of the government. You can't hide from them, you can't out run them—the only choice is to surrender or die fighting. Well, Summer's found her voice, and she'll fight if necessary. For now she's on the run, and the only place to offer her refuge is Forsaken Harbor, full of savages. Will she find hope, or will survival mean savagery?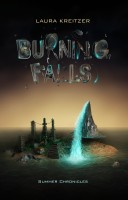 Burning Falls
Summer's in the midst of a rivalry between the scientifically altered people living on Forsaken Harbor. When she discovers those she trusted most are keeping life-altering secrets, she flees the violent harbor for the wild jungle. Who will win her heart? Who will betray her? And who will make the ultimate sacrifice to save her? Find out in the shocking third installment of the Summer Chronicles.