The Serena Wilcox Dystopian Trilogy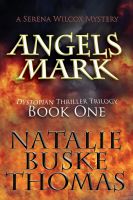 Angels Mark (The Serena Wilcox Mysteries Dystopian Thriller Trilogy Book One)
Futuristic America is geographically divided, with two governing presidents: John Williams and Japanese-American Ann Kinji. Conspiracy, greed and a lust for power are at the root of this plot-twisting thriller about corrupt government; when the future of the nation depends on former private detective Serena Wilcox and her unlikely crew.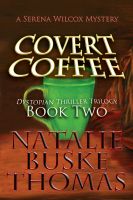 Covert Coffee (The Serena Wilcox Dystopian Trilogy Book Two)
As the case draws her ever closer to the conspiracy to kill the president, Serena Wilcox reaches out to the criminally insane for help, sinking deeper and deeper into a rabbit hole where the bodies are piling up and nothing is as it seems. Dystopian, eerie, and intense, COVERT COFFEE is a fast-paced hard-hitting thriller, book two in the Serena Wilcox Dystopian Trilogy.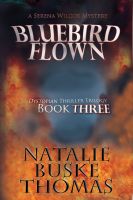 Bluebird Flown (The Serena Wilcox Dystopian Trilogy Book Three)
Bluebird Flown goes even deeper into the madness of futuristic America; corrupt, heavy with conspiracies-- chillingly close to tomorrow's headlines. President Ann Kinji trusts no one, except for government outsider, former private detective mother-of-three Serena Wilcox and her motley crew. As the United States continues to spiral out of control will anyone remain standing?