Zombie Bedtime Stories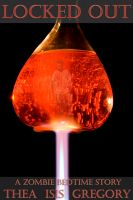 Locked Out (Zombie Bedtime Stories, #2)
Following a wave of brutal and unexplained violence, Doctor Anna Lewis is charged with leading a team of scientists to find an explanation. What they discover shakes them to the core and causes them to question everything about their work and personal ethics. As their world descends into chaos, they struggle to continue their research in the face of a vicious, insatiable enemy.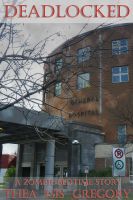 Deadlocked (Zombie Bedtime Stories, #3)
Frank watched his novice partner, Haley, get assaulted by one of her friends while they were on a call. After dropping her off at home to recover, Frank begins to realize that all is not as it should be. He investigates, only to be circumvented and blocked at every turn. Ultimately, Frank finds himself mired in a struggle to save his friends and himself from a bloodthirsty and unfathomable enemy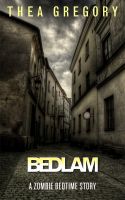 Bedlam (Zombie Bedtime Stories #4)
Corporal Samantha Henderson is a member of the Peacemakers—an organization devoted to putting down the riots that plague their nation's cities. When what starts out as routine guard duty at an elementary school quickly turns bizarre and bloody, Samantha finds that her life is turned upside down.