The Blessed Land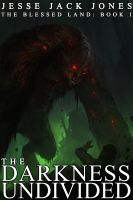 The Darkness Undivided (The Blessed Land: Book I)
Evil has slept for six hundred years and the world languishes in an era of peace. But the machinery of betrayal threatens to unleash vanquished shadows onto nations unprepared for strife. Amidst deceit, calamity, and death, Thabien Feyn must find the strength to stand tall, for he and his friends may be the world's only hope, the only shield against the black hand of...The Darkness Undivided.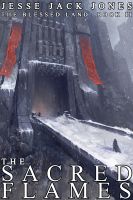 The Sacred Flames (The Blessed Land: Book II)
At last, the second book in the Blessed Land trilogy is released! Still reeling from his adventures in The Darkness Undivided, Thabien Feyn must abandon all he has ever known and journey northward in the hopes of saving that which is most precious to him. In the process, he may find hope amongst the snows of the Killing North in the form of a long-hidden power: The Sacred Flames.