Year of the Rant.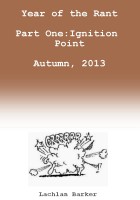 Year of the Rant. Part One: Ignition Point, Autumn, 2013.
Lock's Blog, collected into a four part book, this being part one. Follow along over a year of increasingly incandescent raging at the machine, from the Australian Federal Government to the Republicans and the Tea Party in the US.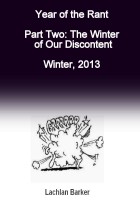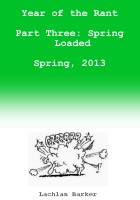 Year of the Rant. Part Three: Spring Loaded, Spring, 2013
This is the third part of the 'Year of the Rant' Series. The latest collection of posts from Lachlan's blog. It's all here: the fight for the environment, politics, commercial TV. It all comes within the ambit of Lachlan's fury. Send it to a friend as a gift? But only do this if you want your friends to know you are a total cheapskate.