Grazi Kelly Novels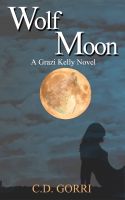 Wolf Moon: A Grazi Kelly Novel
My name is Grazi Kelly. There are things I know are true and things that I never would have guessed. First, demons and witches exist and they are evil. Second, the world is up for grabs and the witches are getting their minions ready. Third, I'm a werewolf and it's my job to stop them. Read on to find out how Grazi discovers secret truths about herself and family in this first installment!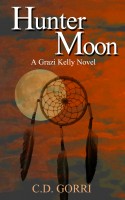 Hunter Moon: A Grazi Kelly Novel #2
Being a teenage girl is difficult. Being a teenage Werewolf is almost impossible. Grazi Kelly is a High School sophomore and a Werewolf. Join her in this second installment of the Grazi Kelly Novels as she learns more about who she is and what she has to do to avenge her parents, keep her friends safe, and save the world from demons and witches.