The Ueda Sensei Chronicles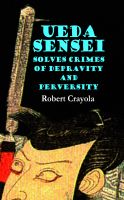 Ueda Sensei Solves Crimes of Depravity and Perversity
Book 1 in the Ueda Sensei Chronicles. Aided by his janitor Otto, Ueda Sensei penetrates the strangest crimes in San Francisco in 32 tales of sex and brutality, obliterating the mystery genre with wit and unnecessary violence, acting as equal parts homage and parody of Sherlock Holmes, Encyclopedia Brown, and other great sleuths. A book to thrill you and restructure your brain completely.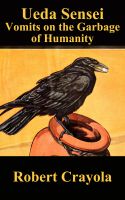 Ueda Sensei Vomits on the Garbage of Humanity
Book 2 in the Ueda Sensei Chronicles. Ueda Sensei and Otto return in a new round of adventures that delve into Ueda's dark past and explore the strangest corners of San Francisco and beyond. Not for the mellow-hearted.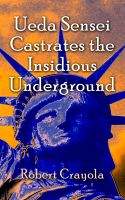 Ueda Sensei Castrates the Insidious Underground
BOOK 3 IN THE UEDA SENSEI CHRONICLES Ueda Sensei and Otto Knuckle return for another round of ultraviolent antics, this time traveling to New York for a miserable work vacation. Along the way they'll meet old friends, make new ones, and face an endless onslaught of ne'er-do-wells.