Vice, Virtue & Video 2014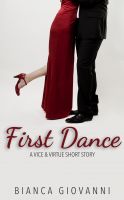 First Dance
Lola Caraway is a nerdy freshman attending her first high school dance. Her long-time best friend, ultra hot upperclassman James Laird, is there with his pseudo girlfriend, popular cheerleader Kelsey Vaughn. Kelsey gets mad when he shares a slow dance with Lola, so he decides to combat her bossiness with a foray into domination. Later, he learns how strong his bond with Lola really is.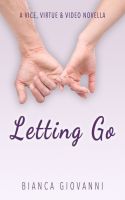 Letting Go (A Vice, Virtue & Video Novella)
After an incident in their hometown forced James and Lola to face their undeniable sexual chemistry, James visits Lola in college. James sees how much she has blossomed, and worries that their lives might be headed in different directions. He doesn't want to stifle her, but he just can't live without her. Can he accept that his "cupcake" is all grown up, or will it be too hard to let her go?