Construction of a Personality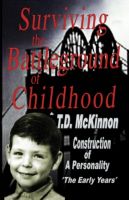 Surviving the Battleground of Childhood
Beaten by his father from his earliest memories, sexually molested by two grandfathers; Thomas battled through his childhood, confronting serious challenges, leaning how to be a survivor. Piecing together fragments of his memories he paints a highly picturesque portrait of his developing personality. A poignant and very personal story, sensitively written; there is a lesson here for everyone.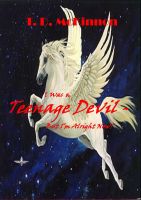 I Was a Teenage Devil - But I'm Alright Now!
'Teenage Devil' is the sequel to 'Surviving', but it stands on its own, dealing with a different set of, no less significant, moral issues. And it's still a story about growing up. On one occasion, an old devil comes-a-calling (a predator, disguised in the form of a senior RAF officer) and Thomas decides to commit the ultimate sin! Fully committing himself to the task, can he actually take a life?