The Chronicles of Kerrigan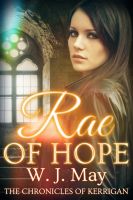 Rae of Hope
How hard do you have to shake the family tree to find the truth about the past? Fifteen year-old Rae Kerrigan never really knew her family's history. Her mother and father died when she was young and it is only when she accepts a scholarship to the prestigious Guilder Boarding School in England that a mysterious family secret is revealed. Will the sins of the father be the sins of the daughter?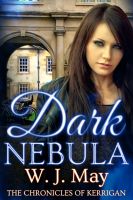 Dark Nebula
Nothing is as it seems anymore. Rae Kerrigan wants nothing more than to have a fantastic final year at Guilder Boarding School. Except she's leary of all the secrets, the inability of knowing who to trust and how a tattoo can give her such amazing power. Rae doesn't know who to turn to for help. Has her destiny been written? Or will she become the one thing she hates the most—her fathers prodigy.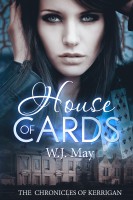 House of Cards
Rae Kerrigan is three months away from graduating from Guilder Boarding school. She is now moonlighting as an operative for the Privy Council, a black ops division for British Intelligence. Will she lose herself in the confusions of the past and present? What will it mean for her future? Find out in Book III of the Chronicles of Kerrigan by W.J. May.