EMP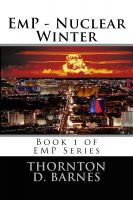 EmP - Nuclear Winter
EMP brings to reality the aftermath of an actual EMP and nuclear attack, accurately depicting how a mismatch group of survivors confined to the tunnels of the abandoned Yucca Mountain Nuclear Waste Repository at Jackass Flats, Nevada conform to rule by martial law while fighting the elements of a nuclear winter, and attacks from a rogue army seeking their food, weapons, and women.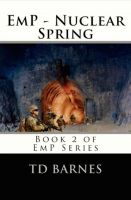 EMP - Nuclear Spring
EMP - Nuclear Spring is a continuation of book one where the survivors of a global EMP and nuclear exchange are finally able to leave their refuge only to encounter hostilities by outside foreign survivors. An act of terrorism by a member of the survivors causes considerable death and ignites military action against the foreign survivors intent upon destroying them for their possessions.