Tears of Blood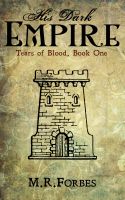 His Dark Empire (Tears of Blood, Book One)
Silas and Eryn are two fugitives in a tyrannical empire whose worlds collide in an explosion of sorcery and blood, intrigue and mystery. Faced with certain death, the race is on to uncover the ancient conspiracy that has led to the murder of countless wizards, and stop the man responsible for it.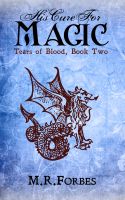 His Cure For Magic (Tears of Blood, Book Two)
The Dark. A place of nightmares. A place of death. A place of magic gone horribly wrong. A valley perpetually shrouded in thick clouds, where the very air instills the deepest fear, and monsters lurk in every crevice. It is a place none would visit by choice, but for the Silas and Eryn there is no choice. If they fail, Eryn and the magicians like her will die.