Torrio-Chan Trilogy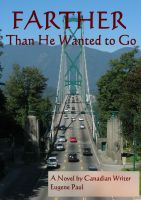 Farther...Than He Wanted to Go Torrio-Chan Trilogy Part 1
Matthew Torrio's name was connected with two murders in Ontario. He heads west to Vancouver, hoping to put distance between himself and these events. His trail of mistakes follows him. First blackmailed, he is then forced to join one of the most powerful crime families in North America. Four bullets leave him near death, but Matthew is doggedly determined and resilient.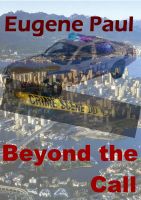 Beyond the Call Torrio-Chan Trilogy Part 2
The marriage of high school sweethearts ends in a tragic murder. Jiao-Li is found dead in their apartment. Out of the crisis Jeremy Chan finds the career of his dreams and Amanda the woman to match his aspirations. His father, Det. Billy Chan, falls in the line of duty. The word on the street says there was a bounty on Billy Chan's life. Jeremy's wife and Chief Adams refuse to let him quit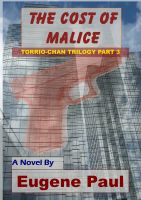 The Cost of Malice Torrio-Chan Trilogy Part 3
The Mercanti murder investigation drug on for months. Sgt. Jeremy Chan led the frustrating investigation. Conflict with Sgt. Geoff Jackson only added to the difficulties. An alleged informant promised much needed information. Sgt. Chan walked into an ambush leaving him clinging to life. As month six approached a witness appealed for protection in exchange for evidence.