60 Minute Guides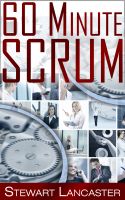 60 Minute:Scrum
Scrum is an Agile based project management approach that has allowed countless organisations achieve competitive advantage by allowing them to deliver the highest value in the shortest amount of time. 60 Minute Scrum uses a number of techniques to not only teach you the Scrum framework in less than 60 minutes, but to ensure that you are able to recall it for years to come.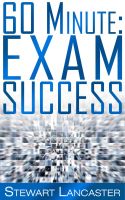 60 Minute Exam Success
60 Minute Exam Success provides an easy to follow framework that greatly increase your chances of success in your upcoming exam. The book walks you through a number of approaches to amplify your own revision efforts, giving you the best chances of exam success in the minimum amount of time. This book has been engineered to be read in less than an hour, but its benefits will last you a lifetime.