Chronicles of Charanthe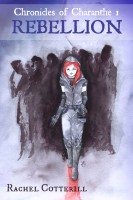 Rebellion (Chronicles of Charanthe #1)
When her dreams are smashed by an assignment which would leave her trapped in a job far beneath her abilities, Eleanor has nowhere to turn. The Imperial system prides itself on unassailable perfection. In desperation she rejects her assignment and the quality of life she would have been guaranteed - and finds her imagination captured by legends which tell of a secret society of elite assassins.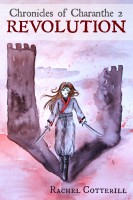 Revolution (Chronicles of Charanthe #2)
Why is the Empress suddenly so interested in the drylands north of the Empire? Eleanor and Daniel don't agree on much, but when they're sent to investigate strange happenings near the border between two foreign states, neither of them is really sure why they're there. Meanwhile at home, the rebels are causing chaos in the streets, whilst the Empress is grows ever more demanding of her citizens.