Guardian Circle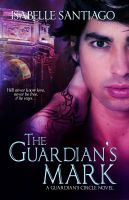 The Guardian's Mark
In Zerah, Guardians of Water, Fire, Air, Earth, Life and Death are chosen by The Beings to serve their people. Able to feel emotions The Beings cannot, the six keep their world, and each other, balanced. But at what cost? When Kieran challenges all that they believe, their carefully constructed world begins to crumble. Now he must choose. He will never know love, never be free... if he stays.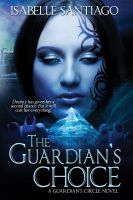 The Guardian's Choice
Book 2 in the Guardian Circle Series - Amaya wakes to a new world, everything she remembers about her beloved Zerah, destroyed. Because of her. Torn between her fear and her need to be redeemed, Amaya seeks out the person she's been running from. He presents a tempting offer: he will free her of the Mark of her Guardianship and give her a chance at a new life. All it will cost is her soul.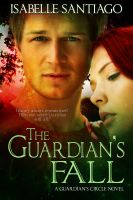 The Guardian's Fall
Injured and suddenly at Hana's mercy, Phoenix fights to understand the woman she's become and to uncover the well-guarded secret that motivates her to suggest the impossible: re-open the Guardian Circle and right the wrongs of their world, leaving it all behind for a chance at a better future. But can they do it before it's too late? Or will they lose everything – again?