Wind River Sanctuary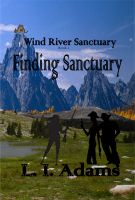 Wind River Sanctuary:Finding Sanctuary (Book One of the Wind River Sanctuary Series)
The story of how Josh Sinclair and Sioux Mountain meet after surviving rapes, tortures, and near death at the hands of slave traders and terrorists. Finding Sanctuary follows Josh and Sioux as they learn from each other how to put their fears and years of torture behind them to find their own private sanctuary in the Wind River Mountain Range of Wyoming.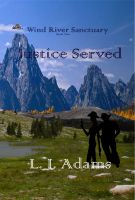 Justice Served
This is book two in the Wind River Sanctuary series. Josh has finally recovered from most of the damage the TMK device Catherine implanted in his brain but now he has to learn to live with many new skills the TMK and Sioux's security system has wrought on his brain. Jim, Sioux's brother and Josh's Shaman mentor, must teach Josh how to become a Shaman before the powers overwhelm him.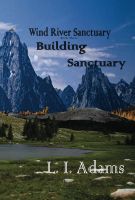 Building Sanctuary
Book three in the Wind River Sanctuary series finds Josh, Sioux, and the crew formulating plans to bring the Dallas and La Hacienda survivors of Catherine's reign of terror home to their Sanctuary. Josh also encounters a new mentor, one who is willing to move mountains and work with the group to bring about a new more fortified sanctuary.