Making Fermented Soda's At Home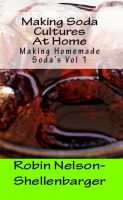 Making Soda Cultures At Home
Ever wonder how to make your own home made soda's fizz? This book will teach you how to make soda cultures to create carbonation in your home made sodas. Making your own soda's at home lets you create a healthy beverage at home with a fraction of the sugar of commercially made beverages. You don't have to feel guilty about giving your kids a soda pop or even drinking one yourself. You can enjoy..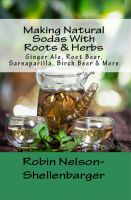 Making Natural Sodas With Roots & Herbs
Root beer used to be made with all sorts of roots and berries to make that distinct root beer flavor. Ginger was originally made with actual ginger root. Ever hear of Sarsaparilla in the old Western movies? That drink was made with Sarsaparilla root. Birch beer was actually a non-alcoholic drink made with birch bark and other ingredients.