The Red Country Trilogy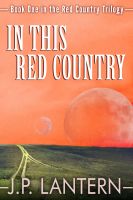 In This Red Country
In the harsh Martian frontier, surgeon Clay and his young wife Maggie are faced with an ugly new problem--Maggie is pregnant. Without medication, she'll give birth to a monster. Together with a Martian native named Abram, they travel across the foreboding landscape to try and find a resolution. But, old resentments between the three can't stay hidden forever...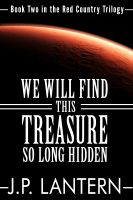 We Will Find This Treasure So Long HIdden
In possession of a mysterious treasure map, young half-brothers Quinn and Teddy run away from their home, leaving behind their murdered mother. Determined to craft their own destiny in the frontier of Mars, the boys are hunted by lawmen and haunted by a brutal demonic beast.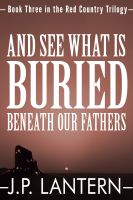 And See What Is Buried Beneath Our Fathers
Branch, exiled and enslaved, becomes the center of a terrible family conflict in a hostile Martian town. Her only hope for escape lies with the enigmatic, mutated Quinn--who is prone to horrible bursts of violence. Together, they attempt to rise above their broken pasts and find some hope for the future. *This novella is the STAND ALONE third part of the Red Country Trilogy*