Sapphire Brigade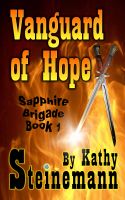 Vanguard of Hope: Sapphire Brigade Book 1
Hope has a secret. Can she share it? Will she succumb to her passions? Or will her memories of the past extinguish her desires? Lisetville, 1890: Murders are committed; homes are burned; a vigilante brigade emerges to administer justice. Your heart will weep as you empathize with Hope's plight.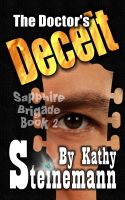 The Doctor's Deceit: Sapphire Brigade Book 2
Vanguard or villain? Who is the real Owen Vargas? Sargent, 1898: The Doctor has a secret, a secret he never revealed to his wife, a secret he concealed from his childhood friend. Is he afraid that the Brigade will find out? Does he fear Retribution? Or does he have another reason for his strange behavior?