Southern Fraud Thrillers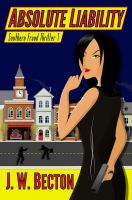 Absolute Liability (Southern Fraud Thriller 1), J. W. Becton
Meet Julia Jackson. Apparently, she's been abducted.... A woman is taken at gunpoint from the downtown office of Southeastern Insurance, and the police believe the victim is Special Agent Julia Jackson. Only it isn't true. Now, with the help of her new partner Mark Vincent, state fraud investigator Julia Jackson must find justice for the woman who was taken in her place. (Book 1 in the series.)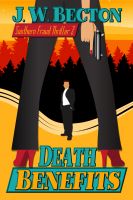 Death Benefits (Southern Fraud Thriller 2), J. W. Becton
Fraud investigator Julia Jackson is back in action, and her next assignment throws her straight into the crosshairs of a bevy of desperate people…and one man who will do anything to keep his secret safe. Soon Julia and Vincent realize they are not dealing with an average death benefits scam, but with a potential serial killer instead.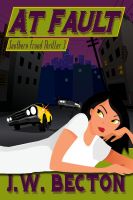 At Fault (Southern Fraud Thriller 3), J. W. Becton
Operating on an insider's tip, Julia and Vincent must go undercover to infiltrate an organized fraud ring led by a cruel, manipulative boss. But the closer they come to identifying the size and scope of the organization, the more they realize that their source has withheld vital information, causing them to make errors that may have grave consequences for an innocent victim.