Cat Sinclair Mysteries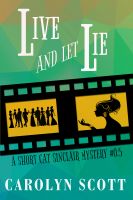 Live And Let Lie
This prequel to the Cat Sinclair Mystery series takes place when Cat is still living the dream in Hollywood. In a night where jewelry is stolen, affairs are exposed and liars are everywhere, it's left to Cat to unravel the truth. At 14,000 words, LIVE AND LET LIE is a quick introduction to the 1st book in the series.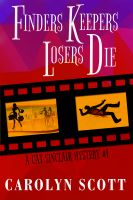 Finders Keepers Losers Die
Murder, mayhem, and more shady characters than she found in Hollywood are turning bit-part actress Cat Sinclair from a crappy secretary into a powerhouse in the P.I. business. If only someone would inform her boss.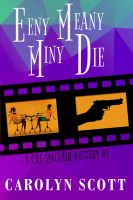 Eeny Meany Miny Die
The 2nd Cat Sinclair Mystery novel sees Cat dealing with spoiled stars, fake friends and dangerous deviants. Then there's her love life. Not only does she have to contend with the advances of a sexy one-eyed cop, but her fledgling romance with her boss is looking shaky. It's enough to make a girl think Hollywood wasn't such a crazy place after all.