Traveler's Respite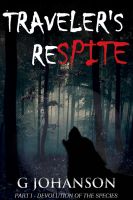 Traveler's Respite: Part I - Devolution of the Species
Honour amongst thieves proves to be a redundant concept for fugitives Thomas and Volrad who argue in a strange and unsettling Bavarian forest over a bulging coin purse. Only one man leaves the woods alive to seek shelter in a remote inn where he hopes he will be safe from the police and whatever else lurks outside. Or what lurks within...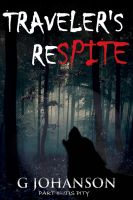 Traveler's Respite: Part II - 'Tis Pity
Prison had been an ordeal this time around, one that Ute Adler has no desire to repeat. A nice peaceful holiday visiting her old colleague, Hedwig, at her country inn promises rest and relaxation while an unorthodox partnership with the coachman begins a profitable venture with minimal risks...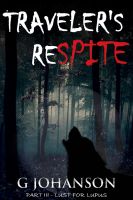 Traveler's Respite: Part III - Lust for Lupus
Ruth Henne has led a lonely life. 46 years old and never been kissed and that was how her life almost ended when an escaped prisoner attacked her. Saved by the innkeeper, Ruth develops an infatuation and follows Wulff into the forest and learns that his name fits him better than anyone realises. Whether man or beast, Ruth has to have him and neither his wife nor his pack will stand in her way.