The Heroes of Valmar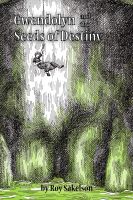 Gwendolyn and the Seeds of Destiny
As the princess of Valmar, Gwendolyn lives in an island kingdom filled with forests, ancient castles, and magical beasts. Conquered by an evil sorcerer named Skoll, she and her people must struggle to pay him tribute even as he plots her family's destruction. Accompanied by Aethelred, her younger brother, Gwendolyn sets out to forge an alliance with hostile giants to reclaim her people's freedom.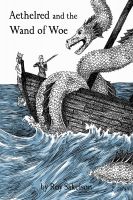 Aethelred and the Wand of Woe
When prince Aethelred finally gets to explore the sea, he discovers a strange island, and a wand with unimaginable power. Using the wand's magic to perform daring acts of valor, he tries to overcome his fears by matching the courage of Gwendolyn, his older sister. Will Aethelred find the strength to resist the promises the wand offers? Or has the dark magic already become too much a part of him?