Death's Love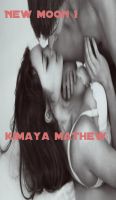 New Moon 1
18 year old Tris, the orphan born out of a rape, enters the Shakti Academy of Special children and faces the fairy tales coming alive in front of her. Fairies, vampires, werewolves, wereeagles, meremaids,witches and wizards.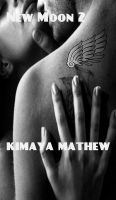 New Moon 2
Sequel to New Moon 1 Tris and Kay's death shocked the entire Shakti Academy. To train the fighters for the upcoming dance competition, the head of the warriors Malcolm Brij has created the talk among the group of students. His presence and the personality is affecting Lyn . The chemistry between the fae and the rakshasa is explosive.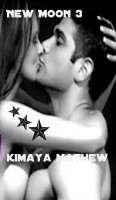 New Moon 3
Sequel to New Moon 2 and the final book in the series.... After the death of four fighter, namely, Mark,Clive, Ralph and latest Elmer, the next target for sure is , Ted! Malcolm is on the way of losing his mind. What with the continuous probing and the talking of Alan?