Ivy Stratton & The Time Machine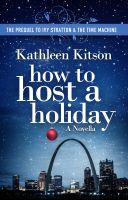 How to Host a Holiday (The Prequel to Ivy Stratton & The Time Machine)
Novella: 20,000 words Ivy Stratton has Big Plans to host an unforgettable Christmas dinner party and win the heart of the man of her dreams. When her Big Plans fall apart, Ivy must scramble to make the most of the situation and keep her composure as the ideal holiday host. This holiday novella is the prequel to the Ivy Stratton & The Time Machine series.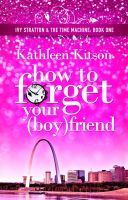 How to Forget Your (Boy)friend: Ivy Stratton & The Time Machine Book 1
How Long Is Too Long To Be In Love With Your Ex? Ivy Stratton's best friend-turned boyfriend-turned best friend, Giuseppe, is the One That Got Away. And, it's nothing short of embarrassing that she still hopes there might be a second chance for their relationship. But, no matter how hard she tries, Ivy can't imagine life without Giuseppe--until she inherits a time machine.