The Quest Books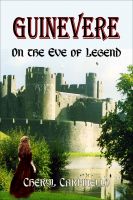 Guinevere: On the Eve of Legend
Join 12-year-old Guinevere in her struggle to accept her destiny in Camelot. "Brings Guinevere to a new generation of readers...filled with enough Arthurian legend to keep young readers entertained"-Jenny Stees, elementary teacher. "Appealing new take on an old legend" Reader Views.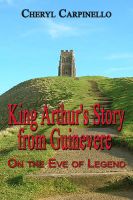 King Arthur's Story from Guinevere: On the Eve of Legend
Many times, small stories are found in the material that an author must cut from a novel. This is the story behind King Arthur's visit to King Leodegrance and his daughter Guinevere found in the medieval Arthurian Legend children's book "Guinevere: On the Eve of Legend."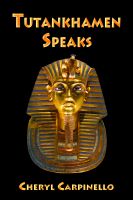 Tutankhamen Speaks
2014 EVVY Merit Award Winner for Historical Fiction from CIPA-Colorado Independent Publishers Assoc. Hundreds of years ago, scrolls that would alter the view of Ancient Egypt's most famous pharaoh were lost. Rumors through the ages said the scrolls told of a time that the Pharaoh Tutankhamen spoke from beyond the grave. No one who heard of these scrolls believed that the scrolls had ever existed