The Vega Diaries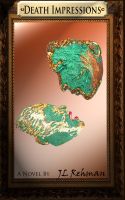 Death Impressions
2010 Eric Hoffer Award Finalist: Fired from his gallery job, Joe Salas' art ambitions seem canned as well. Forced back home with his aging dad, Joe paints himself into even more trouble with his stunning and gruesome new art career. Who will catch on first? His nosy neighbor? Or the police? The second book in the series: Blood of Belladonna.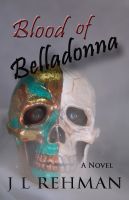 Blood Of Belladonna
Artist Joe Salas' big problem? Convincing the police that his home-nudist neighbor, Dee Dee Turner-complaining about dead people in his shed-is crazy. Detective Croy thinks she's telling the truth. When Joe's long-lost cousins, Roy and Eddie Vega show up, things get desperate. Roy and Eddie have their own family secret. It runs in the blood.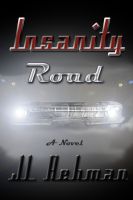 Insanity Road
In the 1970s in rural central Florida, Roy Vega and his two younger brothers, Ricky and Eddie, live their lives dominated by their mother, Bella—a serial killer. With her young boys along for deception, Bella drives the local highways trolling for young female runaways who feel safe accepting a ride from a woman with three kids—young girls who will star in Bella's "rituals. Who's her secret lover?