Happenstance: A Novella Series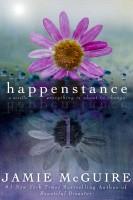 Happenstance: A Novella Series
A YA account of Erin Easter, one of three Erins in the small senior class of rural Blackwell High School who not only share a first name, but also their birthday. When a shocking tragedy rocks the tiny town, Erin's life is turned upside down in the best way possible. But when the truth is revealed and everything Erin thinks she wanted falls into her lap, life only becomes more complicated.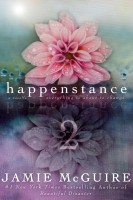 Happenstance: A Novella Series (Part Two)
Erin Easter was now Erin Alderman, because Erin Alderman was dead. The second installment of this USA Today bestselling series. After a terrible accident leaves two classmates dead, Erin learns that she was switched at birth. Now trying to navigate her new life, Erin stumbles on answers that she had been searching for, and a truth she wishes she could forget.