Andersson Dexter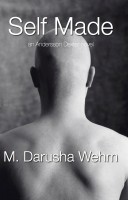 Self Made
Ever wish things were different? Ivy Velasquez did, so she became someone else. But one day, Ivy discovers that her alternate self has been murdered. Having nowhere else to turn, she finds Andersson Dexter: part private eye, part vigilante, part cop. Self Made is a story of people striving to control our own destinies, and how that desire affects them in ways they could never imagine.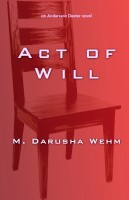 Act of Will
In a grim future where people live and work in crowded, utilitarian cities, but escape to an online virtual world, investigator Andersson Dexter is stuck in a rut. But when a gruesomely mutilated corpse is found, things heat up as Dex finds himself racing against the clock to find a killer who seems to be determined to strike him close to home.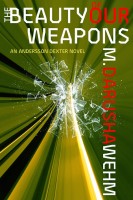 The Beauty of Our Weapons
Storefronts busted, businesses destroyed, accounts frozen. No one knows who's behind the rash of vandalism in the virtual world, Marionette City, or how to protect themselves from becoming the next victim. The third instalment of the Andersson Dexter series of science fiction mysteries.