Eagle Elite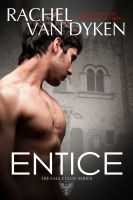 Entice
From NYT Bestselling Author Rachel Van Dyken comes the third book in the bestselling New Adult Mafia Series... Chase Abandanato agrees to Mil Delanges marriage proposal. The plan is to offer her protection from her mafia family for a year. They've been enemies since they were kids, and now they have to pretend to be lovers, especially since someones out to destroy them both.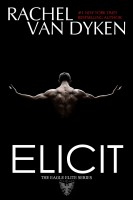 Elicit
My name is Tex Campisi. I'm cursed, neglected, wicked and scorned, the five families greatest enemy, an enemy they never knew they had. Until it was too late. They say blood always wins out. Welcome to the Dark side of The Family. Where the only way out is death...yours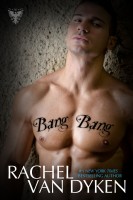 Bang Bang
He was my best friend. Until he became my enemy. All within the span of one night. Bang Bang The rapid fire of gunshots became the soundtrack to my life. This is the mafia. Lines are blurred. Choices are never black and white. I thought he was dead. I thought wrong. Now he's back and he wants something. Me. Nobody ever said the mafia played fair. Welcome to The Family.