The Eve Project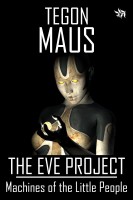 Machines of the Little People (The Eve Project, book 1)
When Ben Harris' sister passes away, her husband, Roger Keswick, is mysteriously absent from her funeral. It's not until 6 months later that Ben is pulled back in to Roger's life, only to find that he's moved on. His new wife may be called Jessica, but she's the spitting image of Ben's sister. Things escalate when Roger claims ther's a factory under his house run by little people called the Katoy.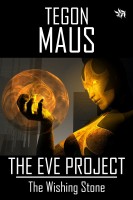 The Wishing Stone (The Eve Project, book 2)
The last time we used the wishing stone was at the hospital the morning Kate died. On that day, all three of us made a silent wish, certain the others had wished the same. Kate died that afternoon and I never thought about it again. It was the last time I believed in magic, in love or in the existence of God. Then, after three miserable lonely years, the unthinkable, a second chance... Warwick.