First Light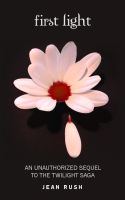 First Light - An Unauthorized Sequel to the Twilight Saga
It has been three years since the events of Breaking Dawn, and Renesmee Cullen has moved to the northern state of Alaska with her family. The Cullens' life is calm and untroubled until a series of dark dreams and visions precede the arrival of an unexpected visitor.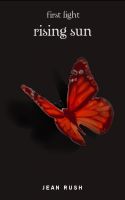 First Light - Rising Sun
After Jacob's decision to follow the Cullens to Alaska, Leah's world begins to spiral out of control. While attempting to create a life for herself outside of La Push, an unplanned reunion with the Cullens reveals the dark secret which has haunted her since the confrontation with the Volturi. This is the exciting conclusion to First Light – An Unauthorized Sequel to the Twilight Saga.