Rock Book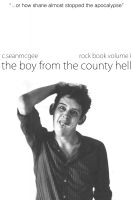 The Boy from the County Hell
The end of the world is nigh and only one man can stop the coming apocalypse. Shane MacGowan has the ultimate weapon; the greatest song ever written and to save the world, his mammy and Teresa he just has to remember how it feckin goes.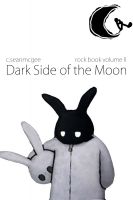 Dark Side of the Moon
Rock Book Volume II: Dark Side of the Moon. Set to the music and lyrics and music of Pink Floyd's Dark Side of the Moon, this is the story of Theodore the disenfranchised rabbit; working tirelessly on the moon to dig a hole from one side to the other to let the sun through; playing in a mundane rock band and having sex rampantly but without much zest.