Biting Love Short Bites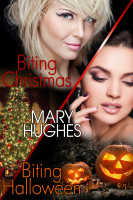 Biting Christmas / Biting Halloween
That special night with her master vampire is interrupted by Dracula and Santa Vamp. Warning: explicit language, action, and, since one bride is a cop and the other a punk rock musician, swearing. Biting Halloween originally published as Biting Dracula. Biting Christmas originally published as A Biting Christmas Special.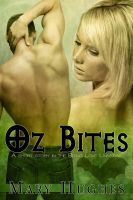 Oz Bites
Vampires and sex and flamingos—oh my! Punk musician Nixie and her vampire husband Julian need to assemble a pit orchestra. But the gig's no-pay and when that secret comes out Nixie's musicians back out. Worse, whoever's stealing secrets isn't just stealing Nixie's. Warning: Contains wild sex, explicit violence, swearing, and a frazzled punk heroine.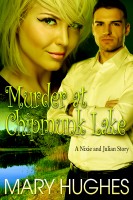 Murder at Chipmunk Lake
Pregnant punk rocker Nixie has a stalker. Her vampire husband Julian whisks her to a north woods cabin, but the stalker is there, threatening her. Julian punches him out. Done. Except the stalker is found dead, and the trouble is only starting. Warning: Cranky pregnant lady trying not to swear, hubby appeasing her with food and creative sex, murder, mayhem and arguments over what to name the baby.