The Defender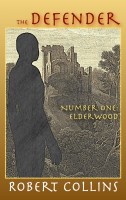 The Defender: Elderwood
Allan flees Elderwood City because he killed the rich man who murdered his sister. He hides in the ruins of an ancient castle. He discovers the castle was the stronghold of one the legendary mages of yore. Allan learns that the magic never went away, only diminished due to overuse. He has the gift of using magic to cast spells. But what should he do with his new-found skill?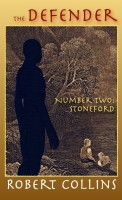 The Defender: Stoneford
Allan has moved to the dukedom of Stoneford to continue his work as the masked mage known as "The Defender." He learns that a man named Malloria has become an advisor to Lord Jason by claiming he can see the future. One of this Malloria's predications was that doom would befall Lord Jason's youngest son Kenneth. A few weeks later, Kenneth died of sickness. Who is this mysterious Malloria?