The Secrets of Nine Irish Sons I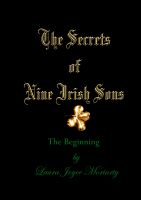 The Secrets of Nine Irish Sons I - The Beginning
Part thriller, part mystery, part impossible deceptions---an Irish woman's supernatural gift becomes the obsession of a vicious assassin. Accused of murdering her husband, Mary Elizabeth O'Malley is imprisoned for two decades while her kidnapper waits for his father to die so he can inherit his fortune and find the woman he believes will help him control a vast criminal empire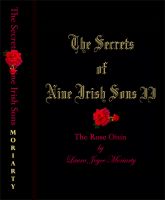 The Secrets of Nine Irish Sons - II The Rose Oisín
The epic story of an Irish family from a fictional village in Ireland continues. As the evil McStanish and his vindictive son struggle for supremacy, their criminal empire continues to unfold uncovering the worst of human greed and exploitation. The Nine Irish Sons are each secretly planning to wage war against the corruption that has seeped into the highest levels of public and private power.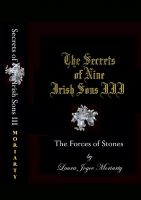 The Secrets of Nine Irish Sons - The Forces of Stones
Love and hate emerge in unparalleled events as the O'Malleys are challenged by the darkest of evil forces known to humanity in this third book. The sons are besieged by unfolding mysteries of an amazing lineage of brave and noble ancestors beleaguered by mysticism, unusual religious beliefs, and unbridled determination to understand the true meaning of life.