The Mediator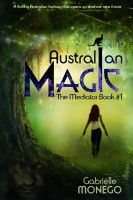 Australian Magic
Australian Magic, the first part of an epic fantasy series. The world changed, legends came to life and Australia came out better the rest of the world. Humans want to, once again, rule the country like before Anarchy. A young woman is forced to navigate through this turmoil. The Mediator has left her, his daughter, and the races of Australia to fend for themselves while Hell is coming Down Under.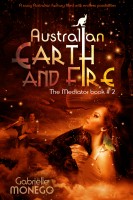 Australian Earth and Fire
Caught in a magical war to save Australia M lost her dad, found trouble and became The Mediator. Protocol is out the door and tact left with it. The dwarves need her help because their magic users have been kidnapped. The dragons also requested mediation for the first time ever, they are up against the Unseelie Queen. Australia is in trouble, M is in over her head and things are heating up fast!