Detective Jimmy Delaney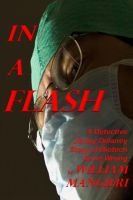 In A Flash
Jimmy was a good cop, but age and changing times were getting the better of him. If he could only get an edge, take advantage of some of that new-fangled tech - what would be the harm? I mean, everybody cheats a little, don't they? Just be careful not to get caught… "In a Flash" is a sci-fi/crime short story, the first in the Detective Jimmy Delaney series, and prequel to "Mixed Signals"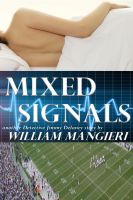 Mixed Signals
Nothing is going Jimmy's way. Jill had moved to Portland and filed for divorce. Sure, Jimmy should have never gotten that illegal jack, but how was he to know that the Yons would use it to make him kill Eddie? The prosecutor made a deal with the woman responsible, and the whole city thinks he's dirty. Things couldn't get any worse. Or could they? "Mixed Signals" is the sequel to "In a Flash".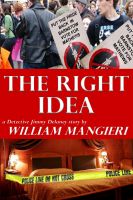 The Right Idea
When Jimmy left the force and became a private eye, he expected to be living the life of Riley. A few months later, and the dust still hasn't had time to settle from the Preiss and Simms murders, but Jimmy's ongoing divorce swallowed his imagined riches. What would Jimmy do without the city's thriving blackmail industry? "The Right Idea" is a detective story with sci-fi elements.