Frieda and Julian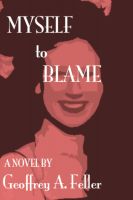 Myself to Blame
Ever since she was a college student, Frieda Hamel has pursued the wrong men: those who won't commit or those who ask more than she wants to give. As a young career woman, the cynical Frieda finally meets her dream man. Yet they might have the wrong things in common. Meanwhile Frieda has a chance to transcend her misanthropy in the cause of justice even though it puts her in peril.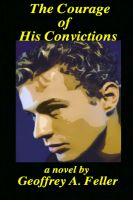 The Courage of His Convictions
After four years of college, the young graduate Julian Phillips affects an air of arrogance and ambition as he rejects a legal career in favor of the theater. But under this mask is an insecure, romantic boy whose charm and good looks lead to destructive affairs. The consequences of his choices threaten to cause more problems for his parents than anyone bargains for.