World Apart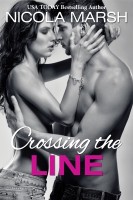 Crossing the Line
Laying it all on the line for love… Mia Cresswell is tired of being good. So when she heads home to her dad's tennis academy in Santa Monica on spring break, she's determined to be bad. And hot Aussie tennis star Kye Sheldon is just the guy to help her do it. But Mia and Kye's relationship is much more than a vacation fling. Will it be game, set, match when the truth is revealed?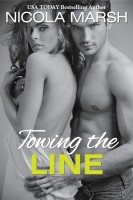 Towing the Line
I need a new start. Anonymity. In a country where no one will know me, and the havoc I create. Not all the rumors about me are true. But I made one mistake too many in LA and attending an Australian college for a few semesters is the perfect solution. I plan on avoiding guys. But the part-time tutor and sexy Aussie artist Ashton? Has me re-evaluating the wisdom of being a reformed bad girl.
Blurring the Line
Annabelle Cleary travels half way around the world…to fall in love with the boy next door all over again. Joel isn't a keeper. He'll break her heart again. When they return to Australia, will it be a homecoming they'll never forget?