The Descendants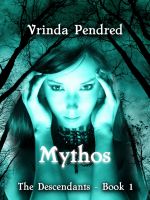 Mythos (The Descendants, #1)
17-year-old Itzel Loveguard has a secret. The stories she can't seem to stop writing...sometimes they come true. And now she thinks she may have killed her own father. Itzy is flung on an emotional journey as she struggles to come to terms with her traumatic past – and it leads her into a strange new world of magic and mythology.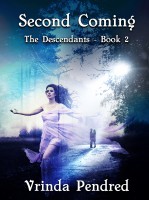 Second Coming (The Descendants, #2)
The Ancients are coming for them. In fact, they've already landed on Earth and now they're searching for the boy who will lead them to the Wisdom. Meanwhile, Aidan is desperate to discover the identity of his birth parents…and the real reason why he was led away from home in pursuit of the black pulse of his dreams. Can Itzy protect him from the truth that threatens to divide them?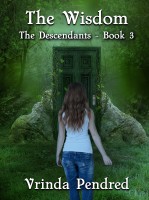 The Wisdom (The Descendants, #3)
Ever since that day he found his daughter hiding in her wardrobe, Stephen Loveguard has been slowly losing his mind. Convinced someone has implanted false memories in his head, he's desperate to find the Wisdom and cure the genetic disorder that threatens to destroy him.