Three Seconds to Legend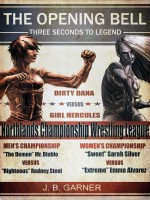 The Opening Bell (2nd edition)
When Leilana Ito, a rookie wrestler with an unknown past, and Dana Harding, the heelish veteran looking for one more bit of glory, meet in the ring, both of them are embroiled in corporate machinations, family rivalries, and the secrets of the past. When everything is put on the line, will Leilana and Dana rise to the challenge and find a path to victory?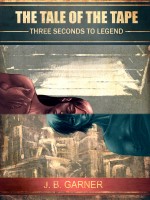 The Tale of the Tape
Forced apart by the Von Richters, rookie wrestler Leilana Ito finds herself facing a gauntlet of rigged matches and dangerous trials alone. Her only hope is Dana Harding, the reformed veteran, who follows the trail of her friend, spurred on now only by danger but the unspoken love in her heart. Can they find each other and, if so, will they be enough to stand against the Von Richter clan?